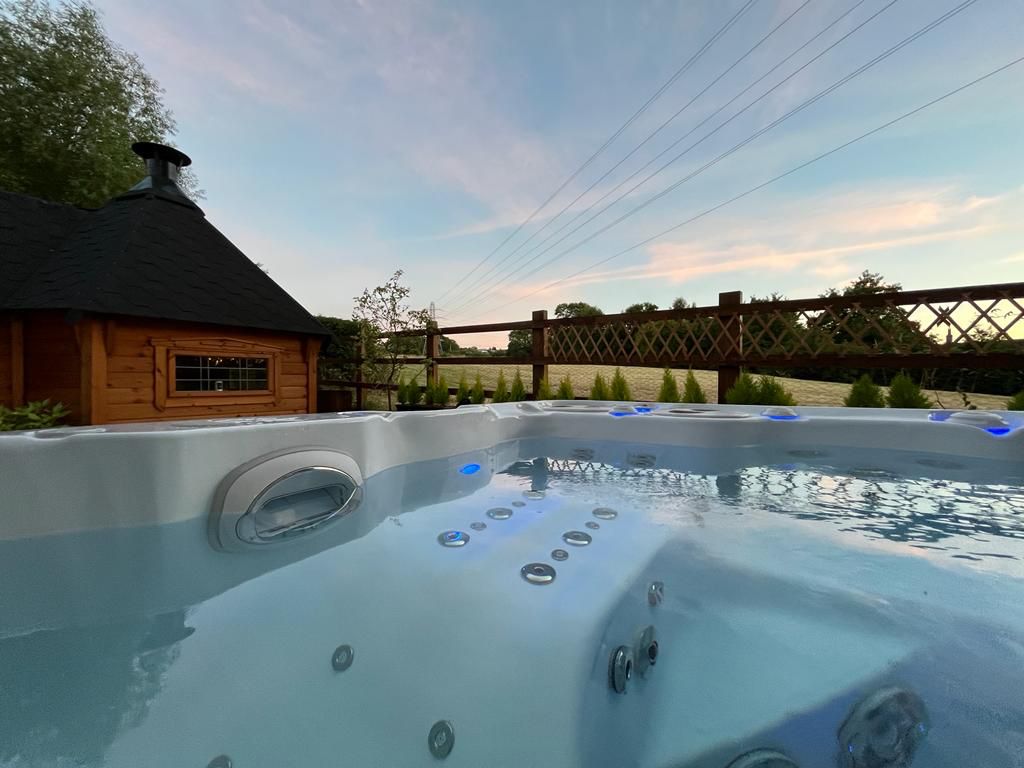 The Hydropool's Less Energy, Less Faff, More Joy
Shortly after installation, feedback from Hydropool owners is usually about what a Hot Tub has brought more of to their lives – relaxation, balance, fun family time, etc.
Customers also share things that their Hot Tub has delivered less of – like energy consumption, inconvenience, hassle and faff, and chemical usage.
We talk often about those benefits that a Hydropool Hot Tub can bring to your lifestyle, how they boost your well-being and create memories for your family, Hot Tubs almost sell themselves on these criteria – but what of the aspects of hot tub ownership that are often not mentioned? The chemicals, the maintenance and the cost of running your hot tub – these aren't very sexy topics but, at Hydropool Midlands, we know that on these criteria too, our Hot Tubs also sell themselves!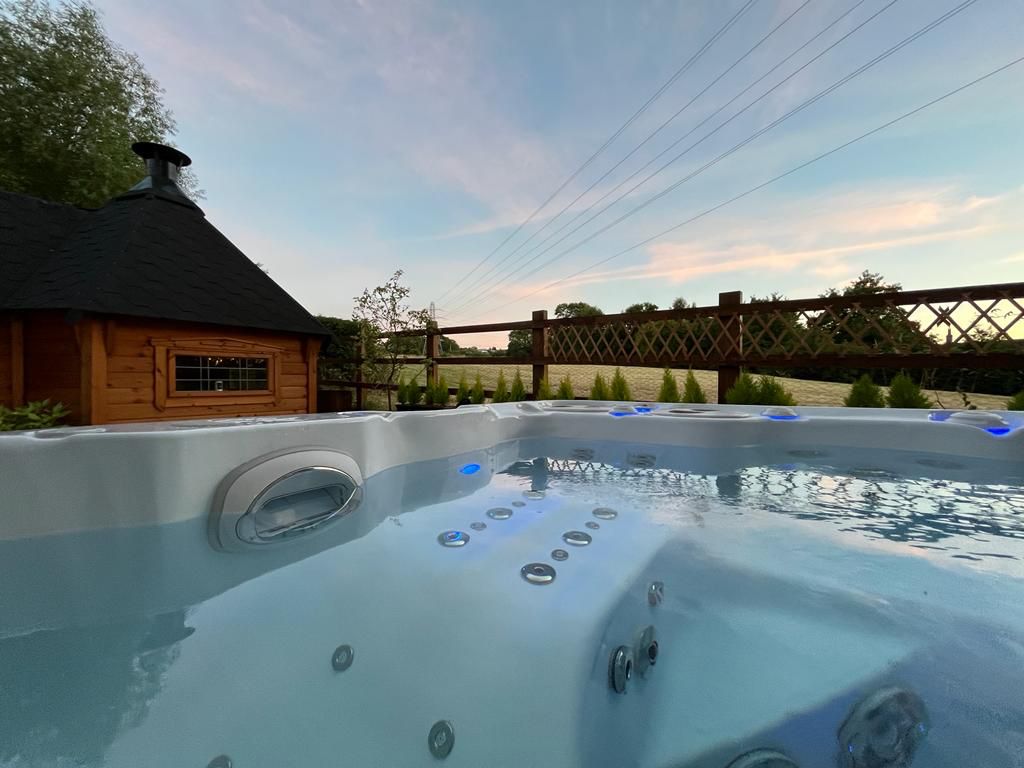 Less Energy - Efficiency Beyond Compare
When meeting new customers, one of the most frequently asked questions relates to the cost of maintaining your hot tub's ideal temperatures of around 37°C (100°F).
Thanks to Hydropool's innovative HydroWise Thermal Shield Energy Efficient Insulation, along with our superior 4-inch HydroWise Hard Cover, we've mastered the art of keeping the heat in and the cold out. Hydropool hot tubs are engineered to be the most energy efficient in the world, which allows you to enjoy your hot tub for just pennies a day.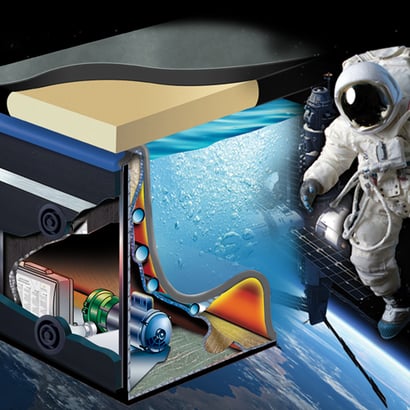 Energy Efficient Filtration
We'll start with filtration. Your Hydropool hot tub filters 100% of its water in only 15 minutes. Think about that! This means the entire body of hot tub water is filtered four times in an hour – that's an amazing 96 times a day.
All this constant filtration extends the life of your hot tub water, dramatically reducing how often you will need to drain it and lowering the need for chemicals – it is the most energy-efficient filtration system in the world.
Furthermore, Hydropool's Low Amperage Evergreen Pumps are designed as a high flow, low energy pump, engineered to a specification that delivers high flow rates with low energy consumption.
The Hydropool filtration pump is 26% more efficient than the competition.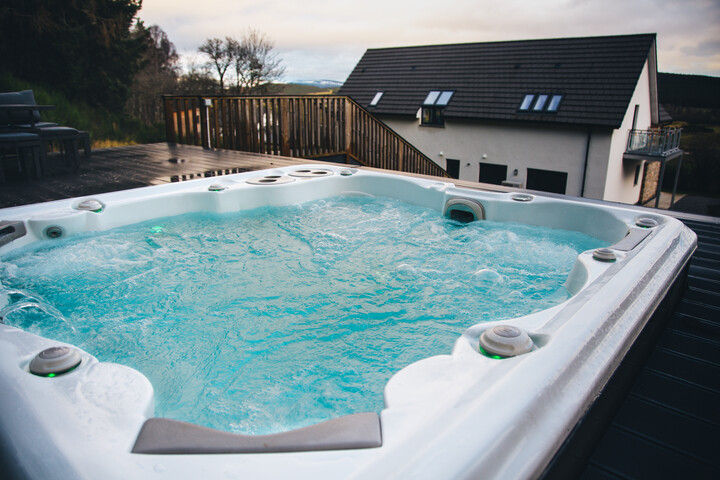 Serenity Range
Let's take a look at THE SERENITY HOT TUB RANGE and its pioneering CLEARSPRING FILTRATION SYSTEM.
Serenity Hot Tubs benefit from a three-stage filtration system that keeps water cleaner and clearer.
Firstly, the Ultra Flow Grill with its Catch Barrier prevents debris from re-entering the hot tub. Secondly, your hot tub's skimmer net traps large debris before reaching the filter cartridge. Finally, the ClearSpring Filtration System, with its much larger surface area, filters more water than ever before.
The filtration system is made out of microfiber and contains a dense inner core that traps and holds even the smallest particles.
Clean and healthy spa water is what you want from a hot tub - all Serenity Hot Tubs deliver this by the gallon! Plus, not only do you enjoy the cleanest water you also benefit from having the easiest system to operate and maintain performance.
To summarise - four things to ask me about when you visit our Nottingham showroom or call me on 0115 932 8888:
Ultra Flow Grill:
Allows maximum flow of water, quickly removes debris from the hot tub water and prevents debris from re-entering the hot tub.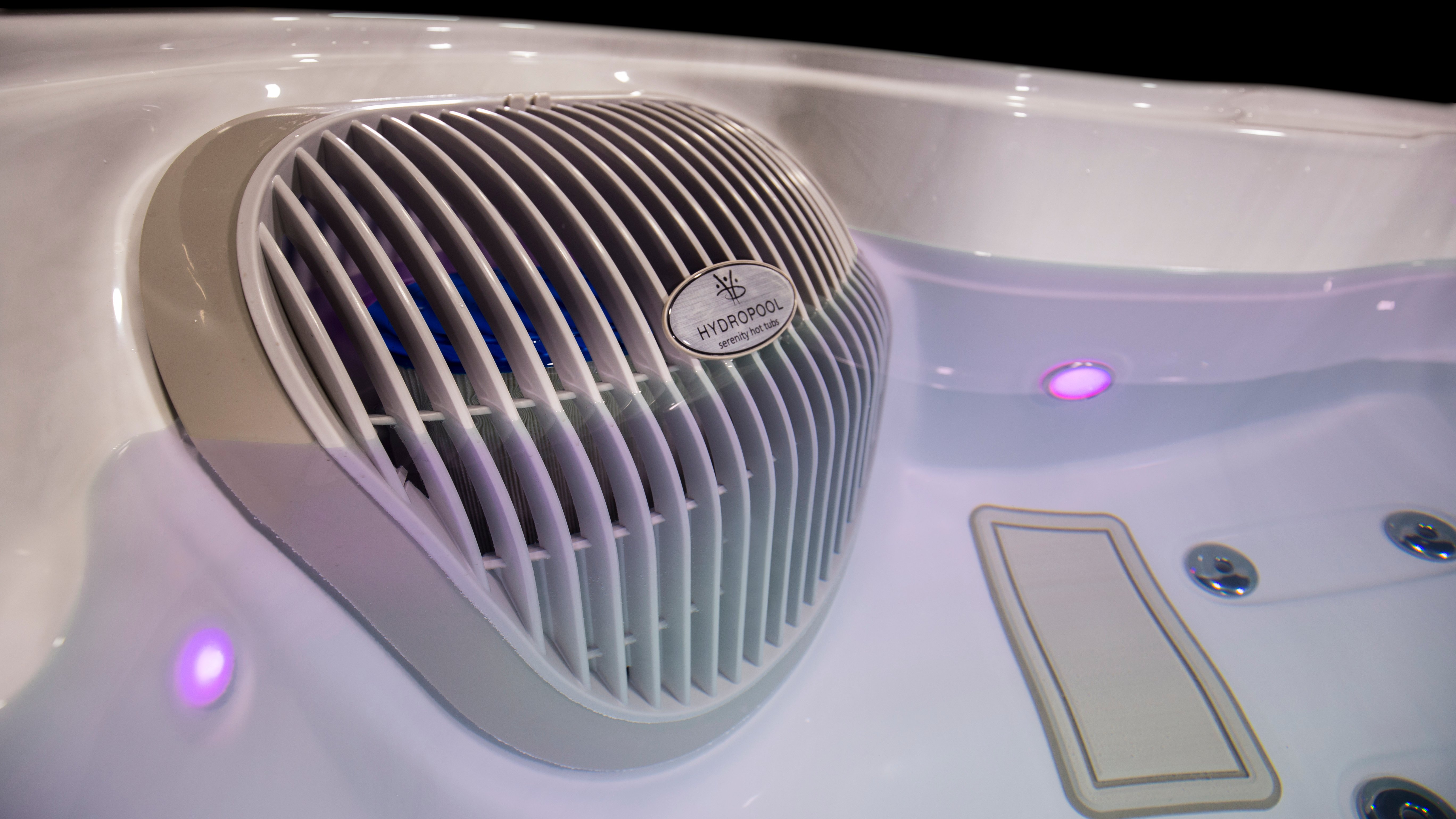 Ultra Flow Skimmer Net
The skimmer net acts as the first line of defence. It catches any debris too large for the filter to catch and eliminates the need to skim the surface.
Dual Filtration:
Hydropool's dual design maximises the surface area and captures debris more efficiently. It's hidden from view and yet easily accessed – Win/Win
Evergreen Pump
Filters over 360 litres of spa water per minute and has an energy-efficient design.
Ozone Purification
Another feature many visitors to our Nottingham showroom ask about is our PureWater System – this is a Hydropool exclusive feature and one of my personal favourites. It's all-natural and here's how it works:
To us, water is a precious, natural commodity and given the restorative powers the water in your hot tub brings to you, it's only right that we show it some love in return. The most efficient water purification system in the world is how Hydropool hot tubs demonstrate this. Our Self-Cleaning technology combined with our PureWater System provides you with an automatic system to help you easily maintain and manage your water – the Ozone purification system is a GENIUS two-step process: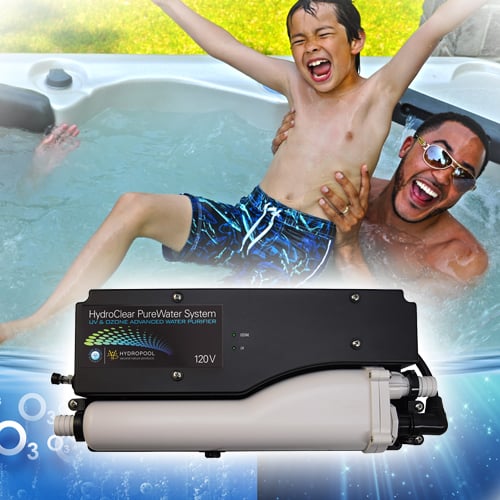 1) Microcell Ozone Purification
The water in your hot tub is constantly passing through the patented Micro Cell that treats it with Ozone. Ozone, nature's oxidizer, is magical! It's simple but this highly effective rapid oxidation process reduces chemical usage by almost a third (30%).
2) Exposure To UV Light
The Ozone treated water then passes through an ultraviolet light Chamber. Exposure to a high volume of UV light purifies the water even further. As a water treatment technique, UV is known to be an effective disinfectant due to its strong germicidal (inactivating) ability; UV is energetic enough (ionizing radiation) that it can break chemical bonds, killing microbes. A potent water treatment ally!
So, the PureWater System combines nature's UV light and nature's Oxidizer Ozone and this in tandem with our Self-Cleaning technology eliminates 99% of all contaminants.
This combination of advanced purification using UV and Ozone creates active oxygen in the PureWater System, removing any Calcium and Biofilm inside the pipes. All of this reduces the need to shock your hot tub water – with the PureWater System eliminating 99% of all contaminants – there's no need to pile in the Chlorine!
When your hot tub is in circulation, the PureWater system is on! It's as simple as that, and our Quick Diagnostics technology confirms that everything is in perfect working order – so sit back, relax and let the HydroClear PureWater System take care of the maintenance.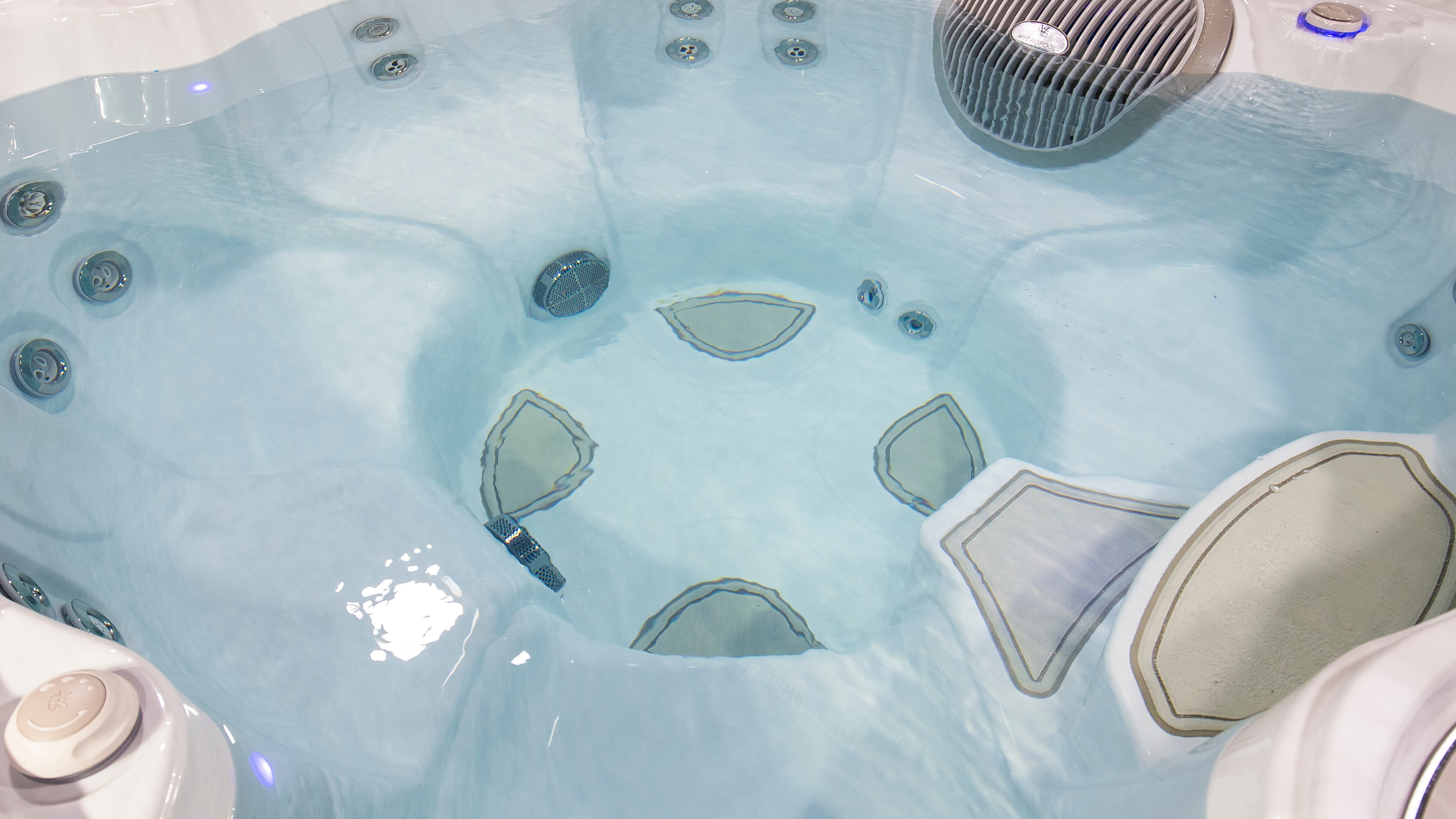 Shop Around
Many customers come back to Hydropool and buy a hot tub after shopping around. I'd encourage this – especially the returning to and buying from us part!
In conclusion, here are some things to look out for when browsing around. No matter which hot tub (or swim spa) you choose, you need to make sure it is easy to operate, maintain and service.
1 – The last thing you want is to have to pull your hot tub (or swim spa) out of a deck and flip it on its side every time service is required so ask the salesperson to show you where technicians can access vital systems (and keep this front of mind when considering where to place the swim spa at home too).
2 – Filtration! In your hot tub, dirt can only go two ways – up or down. Debris is either light enough to float on the surface or heavy enough to sink to the bottom. Be sure to ask how long it takes to filter 100 per cent of the water.
3 – Disinfection! To keep your hot tub or Swim Spa a safe and pleasant space, you will need to disinfect the water regularly. An in-line chemical feeder is better than a floating dispenser. The floating ones work fine but you have to remove it each time you or your family want to have a soak!
If you are opting for an ozone system, designed to reduce your overall chemical usage, ask if the model uses an injection system. This technology reduces off-gassing and increases the saturation and killing power of the ozone!
4 – Make sure your retailer truly understands the often-unique systems used and embraces and understands the technology. Once YOU understand the system, it will be easy to use and should make for a very pleasant soaking experience – but how well your salesperson understands it themselves can often point to the kind of after-sales customer support you'll get.
Hopefully, my passion for the technology pioneered by Hydropool comes over in this post. It certainly will when you visit the Nottingham showroom and I will show you the Hydropool difference in person – I'm confident that you'll leave certain that you're in safe hands. With 15 years of experience as a foundation, our passion is your guarantee of great ongoing support, advice and help – 7 days a week.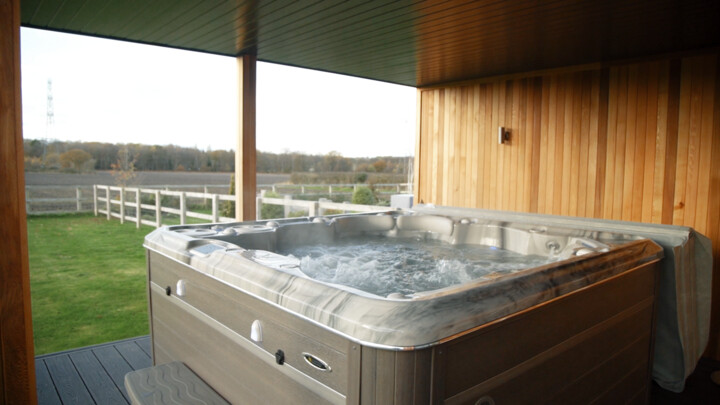 Showroom
Watch our showroom video to see the range of Hot Tubs on display, or even better call in and see for yourself. On our neighbouring Cabin Master show site, you'll also find Swim Spas ready for you to wet test and a range of garden buildings to house your Hydropool project.
We are hot tub & swim spa specialists, with the largest swim spa showroom in the Midlands! We design & build bespoke pool rooms with our sister company, Cabin Master and you can also buy hot tub chemicals at our Nottingham hot tub showroom – we really are your one-stop shop.
Visit the Midlands' number one place for Hot Tubs & Swim Spas. We are proud retailers & installers of Hydropool hot tubs and swim spas for Nottingham, Derby, Leicester and Birmingham. Our showroom is located near Nottingham, close to J25 of the M1 motorway (Postcode NG9 7JA) and adjacent to the Toton Lane Tram Station and Park and Ride.
Call to book your showroom visit on 0115 932 8888.
Or download our buyers guide here https://blog.hydropoolmidlands.co.uk/hot-tub-buyers-guide
We look forward to welcoming you. Remember your towel!