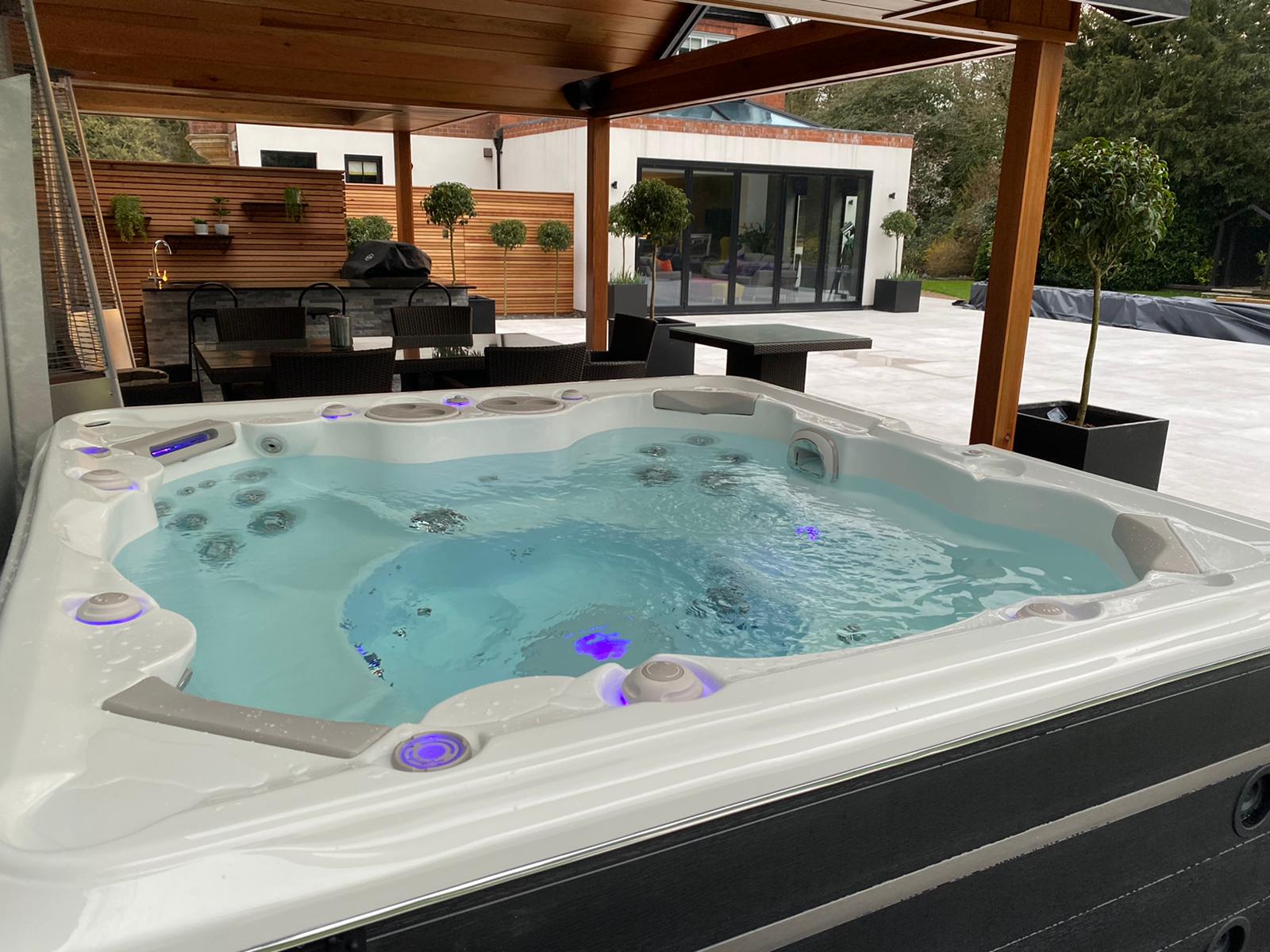 HYDROPOOL HOT TUB OWNERSHIP VS THE COST-OF-LIVING CRISIS
"With energy prices at the level they are, how cost-effective is owning a hot tub?" asked a visitor to Hydropool Midlands' Nottingham showroom this week.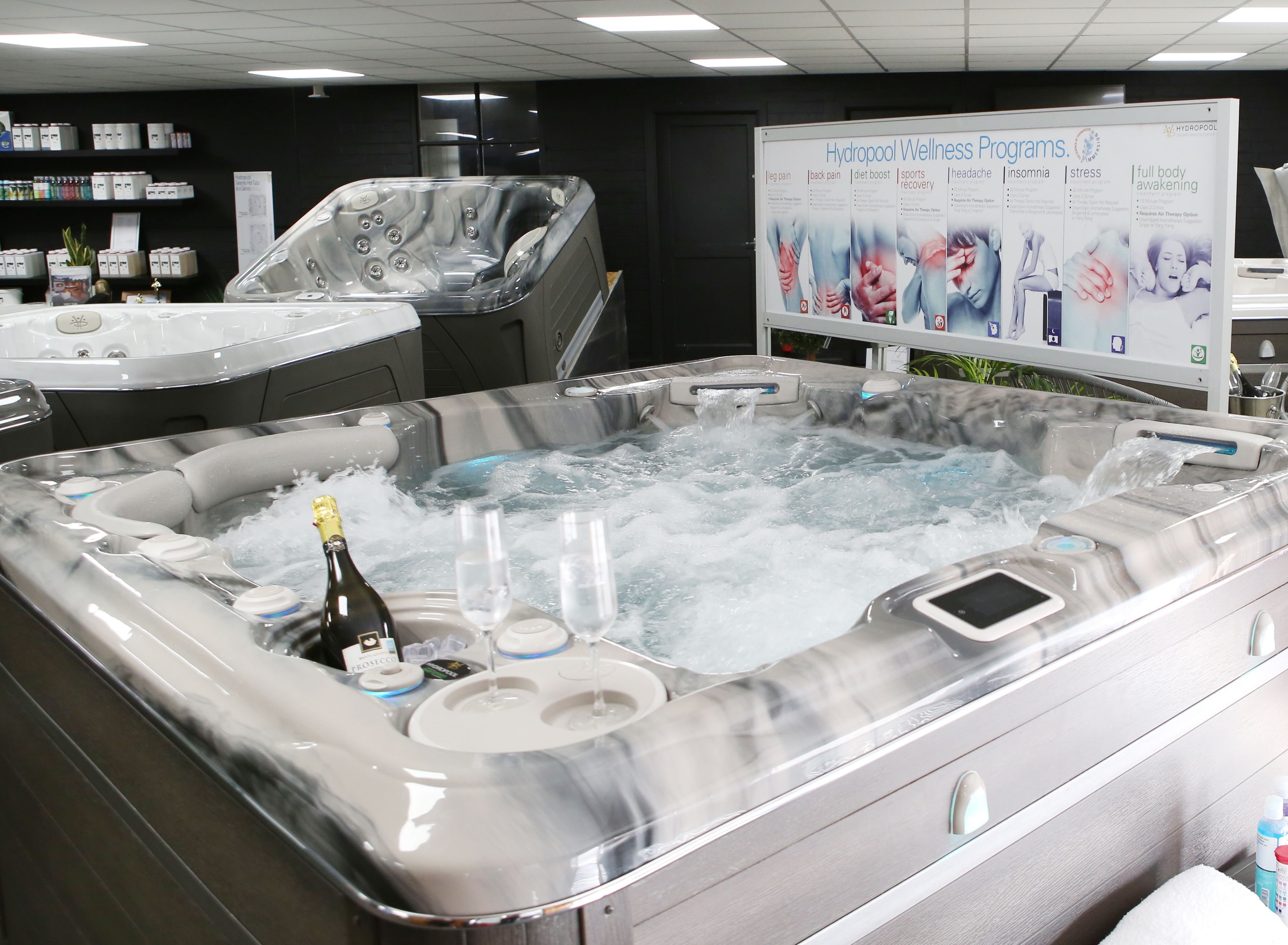 It's a great question and it allows me to show off one of the greatest qualities of Hydropool's hot tubs (and swim spas) – energy efficiency.
It wasn't the first time this gentleman had been to see us at Hydropool Midlands. Last time, the advantages of having a hot tub sold themselves to him, warm water soothes weary bodies and eases anxious minds. In the end though, he'd decided to buy an inflatable hot tub from one of the DIY warehouses – because it was cheaper. Initially!
I'll level with you. Buying a hot tub from Hydropool Midlands is a greater initial investment than buying what is effectively a big, heated paddling pool with a pump on the side from a DIY shed.
The key word there is – investment.
More on this in a moment. First let's look at the return on your investment!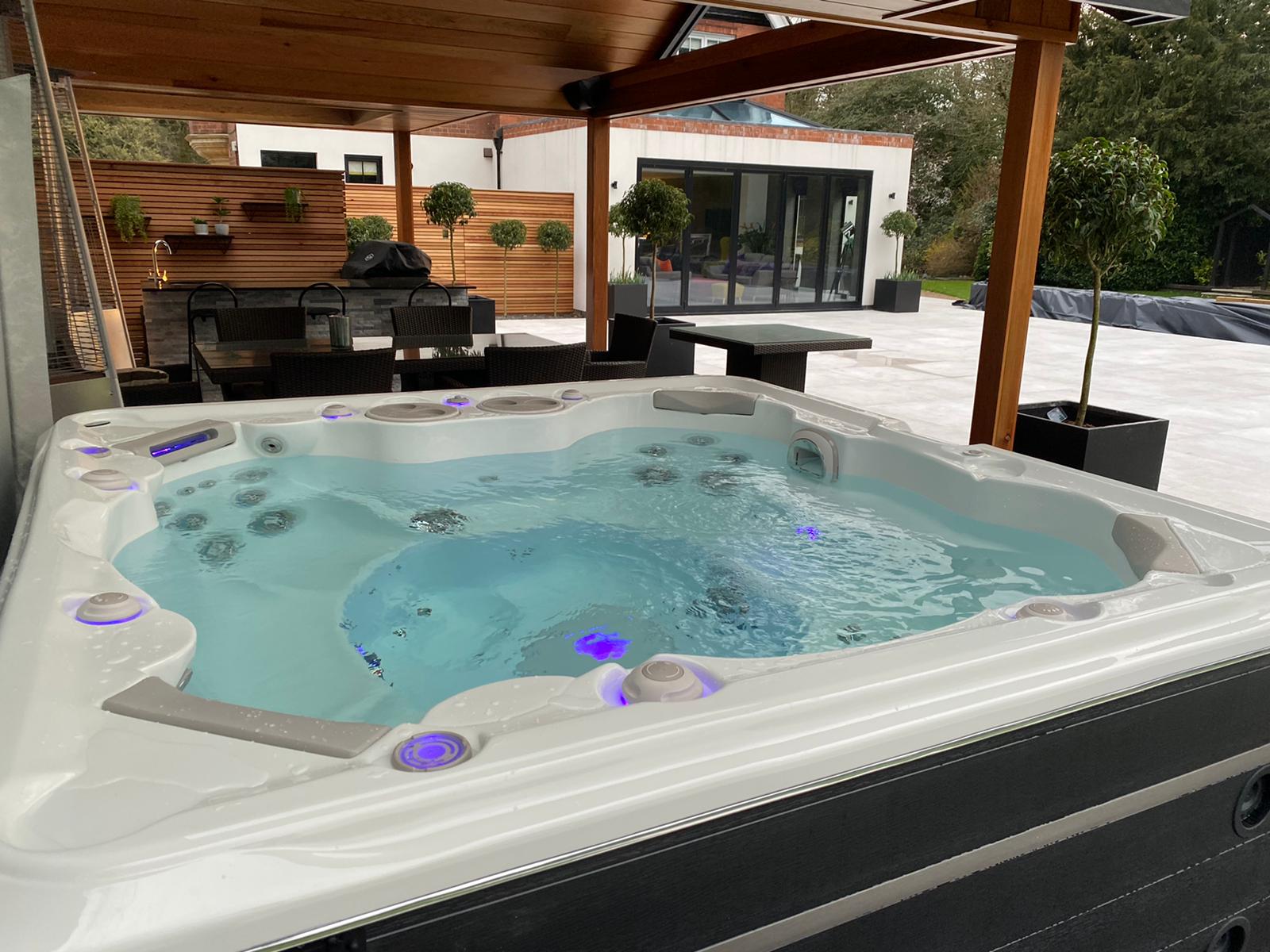 RETURN ON INVESTMENT - START, SPEND, AND END YOUR DAY RIGHT
Stressful times like these call for blissful, escapism and relaxation!
By starting your day with a quick soak in your very own Hydropool Self-Cleaning Hot Tub, your blood circulation will improve, your muscles will relax and you'll instantly feel better and ready for the day ahead. Your state of mind will be better prepared to face your day at work, shopping or that round of golf
At the end of your day, the heat of your Hydropool Self-Cleaning Hot Tub you can soothe tired and aching muscles and improve blood circulation, warm water provides tension relief, and quicker lactic acid removal creating a comforting state of relaxation and tranquillity, helping you to sleep better at night.
Many people with arthritic symptoms find that soaking in warm water, several times a day, relaxes muscles and joints. Some migraine sufferers claim that hot tub use reduces the frequency and severity of their headaches.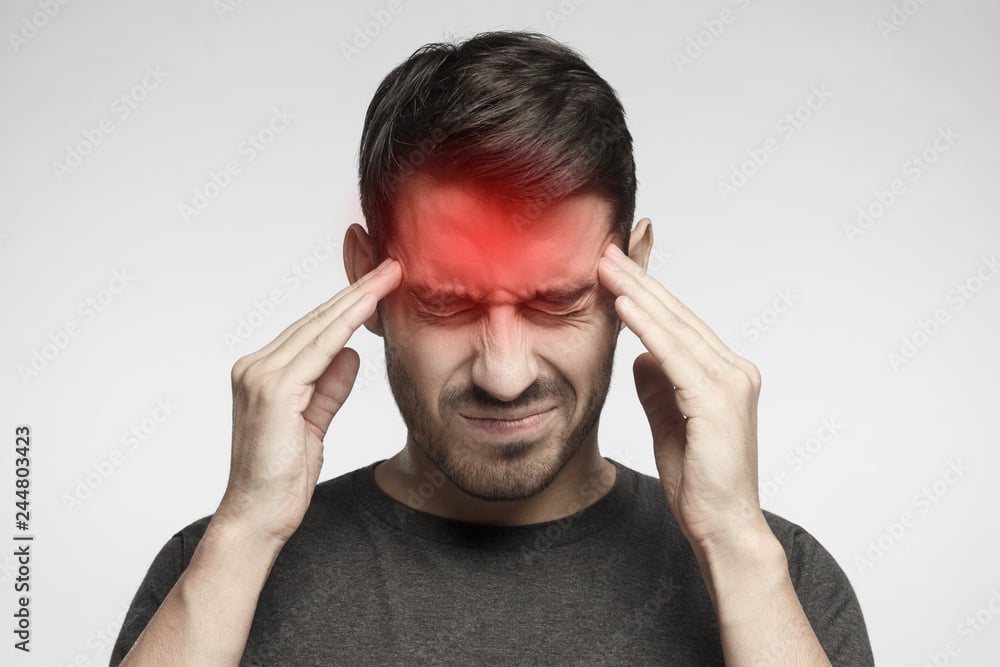 Owning a hot tub is FUN! You and your family will smile and laugh and look forward to your time in your hot tub. Hydropool Self-Cleaning Hot Tubs are great for entertaining, your guests will always leave with fond memories of the time they spent with you in yours.
THE INVESTMENT
So, big potential benefits, in the current climate though, is it expensive to run a hot tub?
Reducing energy bills is front and centre of most family's minds right now.
These are anxious times for many. Electricity bills aside, since 2020 there doesn't feel to have been a week go by where a soothing dip in a hot tub, losing yourself in its massaging warm water jets, wouldn't be exactly what the doctor ordered.
Families are looking for the sweet spot!
The sweet spot where you can enjoy the restorative effects of hydrotherapy, lose yourself with Dreamscent Aromatherapy scents like Bergamot and Lemongrass or Ylang Ylang, where you thoroughly relax enveloped in 37° bubbles - without further swelling the profits of those energy companies!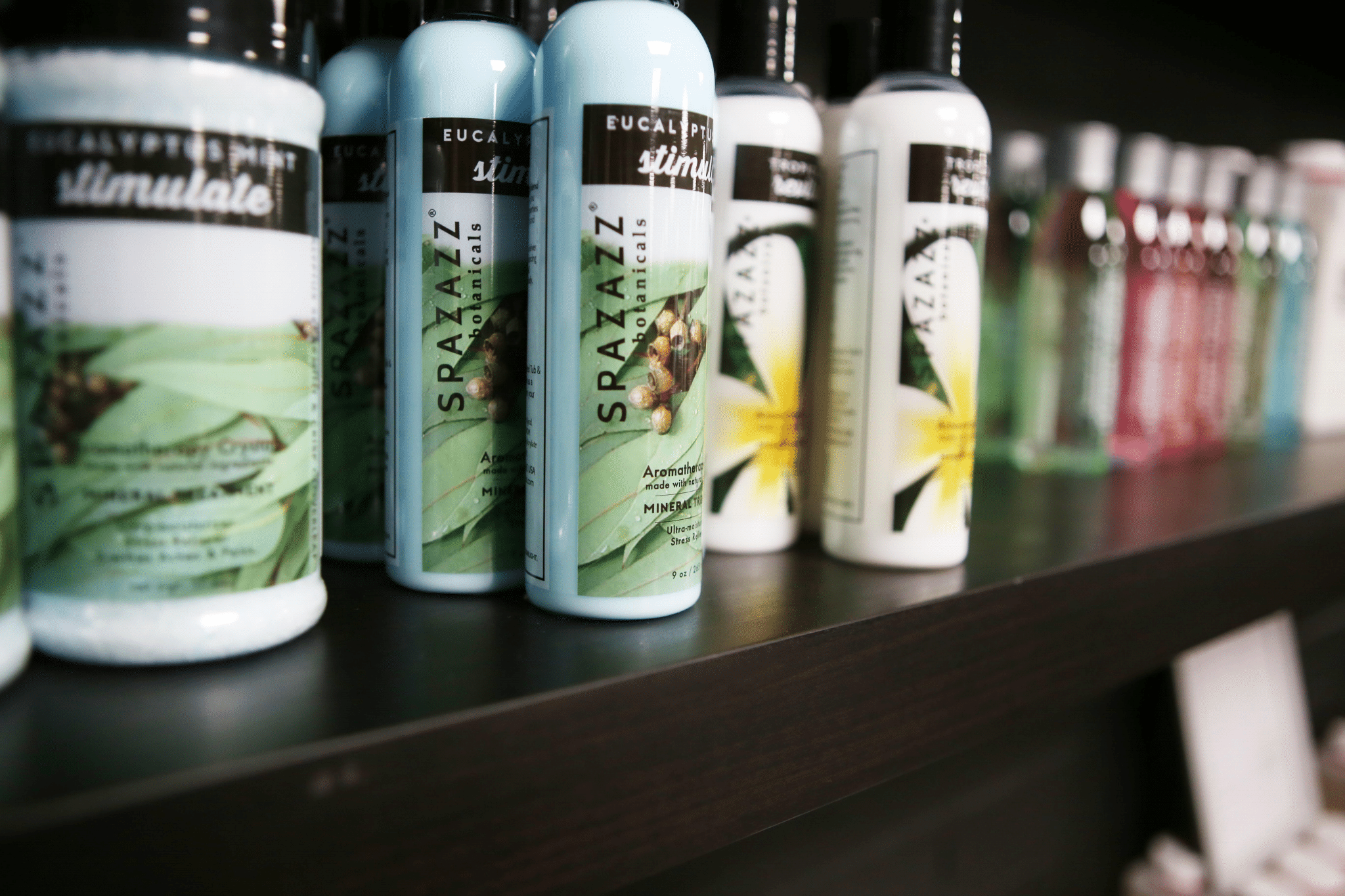 INTRODUCING HYDROPOOL – LITERALLY THE SWEET SPOT FOR YOUR HOME.
The right hot tub is an investment. We've already discussed the potential wellbeing returns, and although the initial outlay for a Hydropool hot tub may be more, the financial returns quickly start to add up too.
This visitor, the one asking about running costs, told me that in the month that the DIY-warehouse-inflatable-hot-tub was switched on (July 2022), this family's electricity bill had more than doubled from an average of £230 a month to £482.
Meanwhile, a colleague, who runs her Hydropool hot tub 24-7, outside in the garden, was telling me how her monthly combined gas and electricity bill is just over the £200 mark.
I'm cautious about drawing comparisons, anecdotes are not data, and there could be a range of other factors at play, but it is illustrative of the energy-saving qualities of Hydropool's hot tubs and spas. Both families have two children, both live in similar houses (so ordinarily running costs would also be similar), and both run and enjoy a hot tub at 37°, but one of them seems to be doubling their energy bill for the privilege.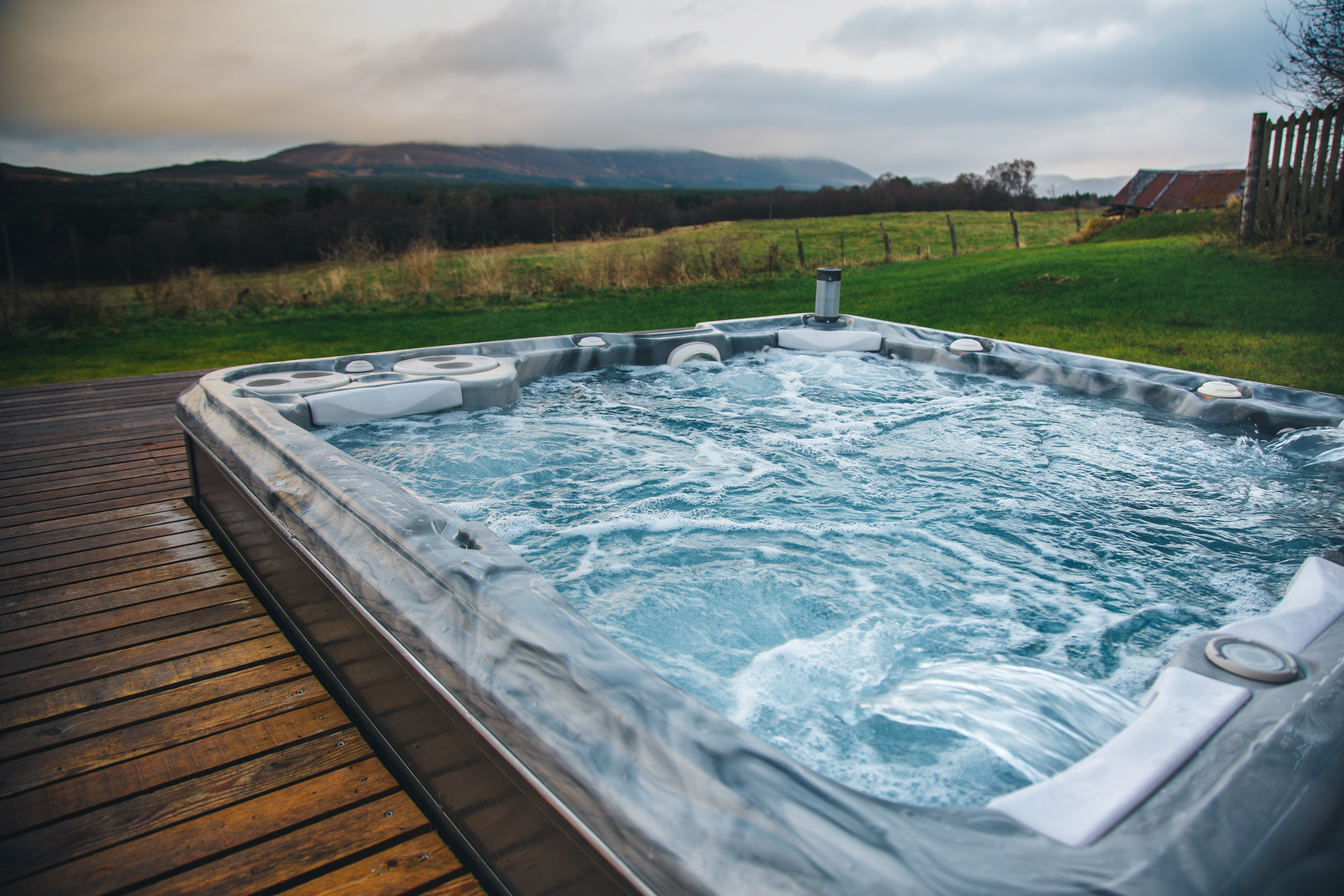 SO HOW DO WE DO IT? ENERGY EFFICIENCY BEYOND COMPARE
One of the most frequent questions we're asked is about the cost of keeping your hot tub at those ideal temperatures (around 37° C/100° F).
Well, there are three key factors. Thanks to Hydropool's innovative HydroWise Thermal Shield Energy Efficient Insulation and our superior 4 inch HydroWise Hard Cover, your Hydropool hot tub excels at keeping the heat in and the cold out! Then, Hydropool hot tubs are engineered to be the most energy efficient in the world - you can enjoy your hot tub for a matter of just pennies a day!
ENERGY EFFICIENT FILTRATION
Your Hydropool hot tub filters 100% of its water in just 15 minutes – meaning the entire body of hot tub water is filtered an incredible 96 times a day. This extends the life of your hot tub water, dramatically reducing the number of times that you will need to drain and replace it, saving on water bills. It is the most energy-efficient filtration system on the planet.
Hydropool's Low Amperage Evergreen Pumps are designed to be energy efficient; they are engineered to produce high flow rates with low energy consumption. In numbers, this means our Hydropool filtration pump is 26% more efficient than the competition.
50% LESS CHEMICAL USAGE
Another cost benefit for Hydropool owners is a reduction in chemical usage and here's how we make this happen!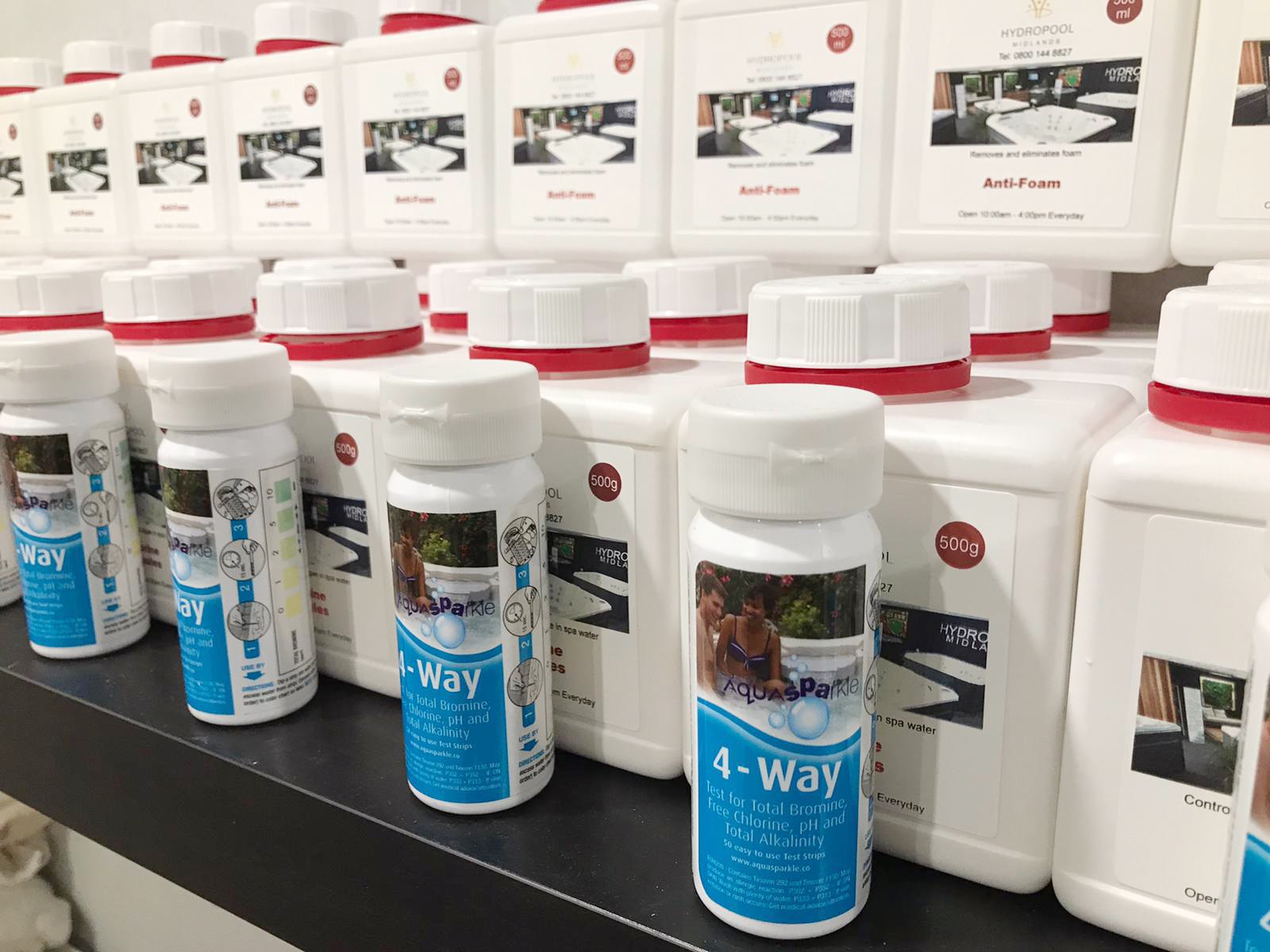 1) Micro Cell Ozone Purification:
The water in your hot tub continuously passes through the patented Micro Cell that treats it with Ozone, nature's oxidizer. This simple, but highly effective rapid oxidation process reduces chemical usage by 50% - saving you money on chemicals.
2) Exposure To UV Light:
The Ozone treated water then passes through an ultraviolet light Chamber exposing it to a high volume of UVC light, purifying it even further.
This combination of advanced purification using UV and Ozone creates active oxygen in the PureWater System, removes any Calcium and Biofilm inside the pipes and reduces the need to shock your hot tub water - the PureWater System eliminates 99% of all contaminants.
Hydropool's PureWater system is working when your hot tub is circulating and our Quick Diagnostics shows that everything is in working order so you can sit back, relax and let the HydroClear Pure Water System do its work.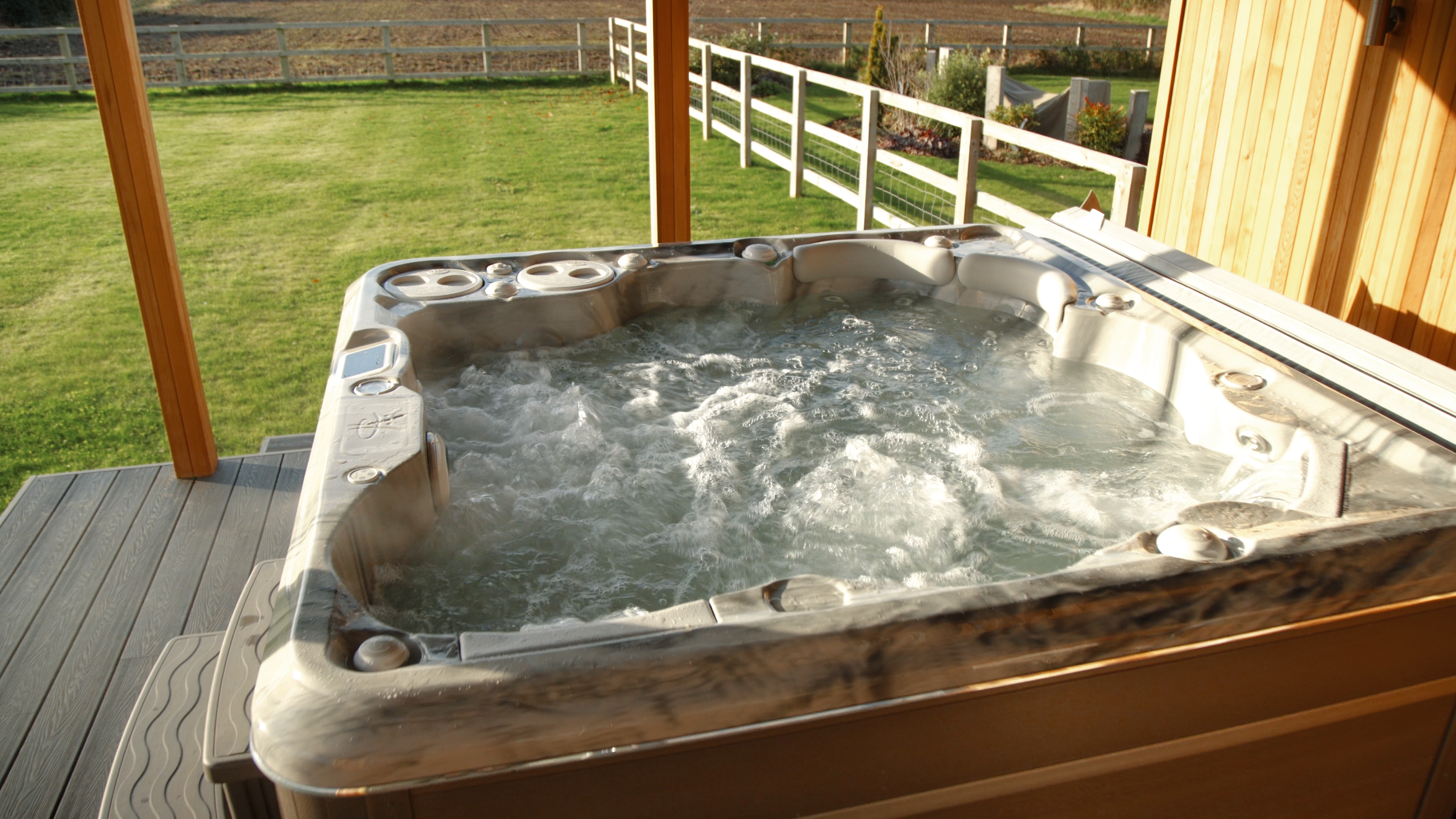 HYDROWISE HEAT SHIELD HARDCOVER
The history of Hydropool dates back over 40 years when Dale and Fred, a father and son, pooled (pardon the pun) their extensive experience of swimming pools, and launched Eastern Canada's first hot tub retailer.
From day one, Hydropool hot tubs were designed for those Canadian Winters, where temperatures can drop to -40°C plus wind chill, and our insulation is inspired by NASA technology. The guys that put a man on the moon know a bit about engineering to withstand extremely low temperatures, "lunar night" temperatures can plummet as low as -130°C!
Although NASA, I understand, have no plans to take back the technology they inspired to launch a hot tub into space, the Heavy Duty tapered locking safety hardcover, which has an insulated baffle in the fold area that locks the heat in and the cold out, delivers out of this world efficiency. (Enough puns – Ed).
INSULATED THERMAL SHIELD BLANKET
The Triple Thermal Shield Technology (the pipes, cabinet and floor) benefits from a reflective foil on the hot tub side that reflects the heat back into the tub and a black side on the outside of the pipes that are designed to absorb heat.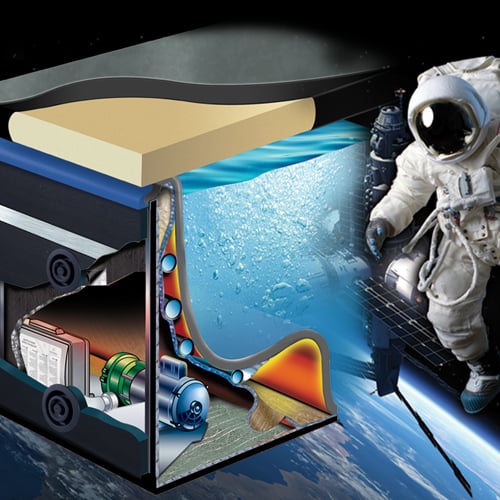 ECOHEAT

EXCHANGE TECHNOLOGY
Each pump creates 1.5 kw of 'waste heat' but even this is not lost. Hydropool's Double Thermal Shield blanket reflects it back into the hot tub cavity.
Our fully adjustable venting approach, delivered by our HydroWise Thermal vents, is designed to maximise energy efficiency for any season and any climate.
All of the technology has been designed to exceed California Regulations (some of the strictest regulations in the world). All Hydropool products are TUV and CE certified, meaning that we are setting the standard for the world to follow. Indeed, Hydropool is ranked among the top in the world for "stand-by" wattage and energy efficiency, and is one of the first to be approved under those strict State of California Guidelines.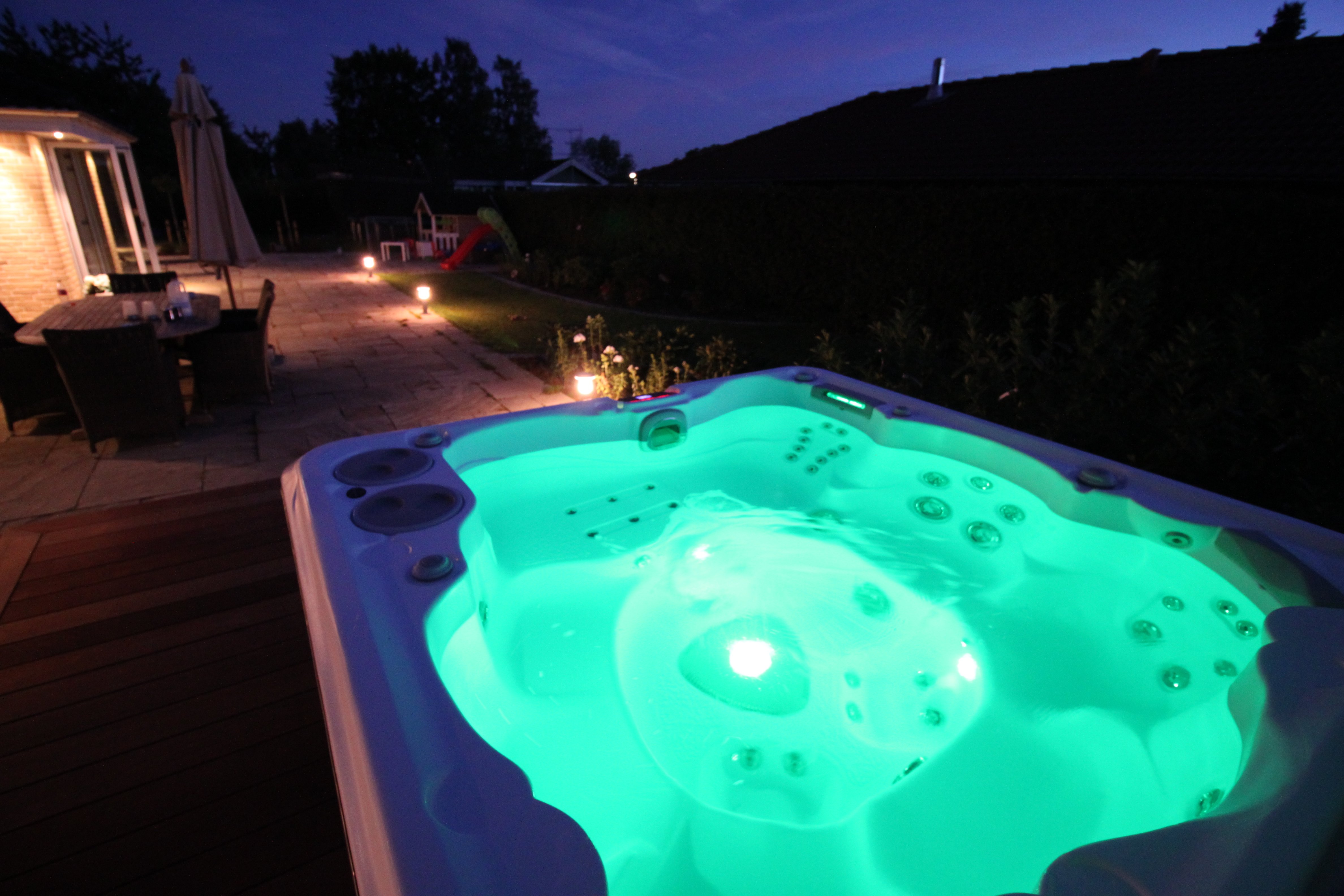 CONCLUSION
In conclusion then, and in answer to our visitors' (and maybe your) question - "With energy prices at the level they are, how cost-effective is owning a hot tub?"
Like every Hydropool owner, those returns on your investment are foremost in our thoughts too. Better sleep, relaxation, stress relief, better state of mind, fun, family time, entertaining guests, soothed muscles, aches and pains, etc – we've spent over 40 years working with experts in these fields to design the perfect hydrotherapy space.
The last thing we want is for this oasis of calm to be ruined with worries of running costs.
So, we've also spent the last 40 years plus perfecting efficiencies in every part of the technology too!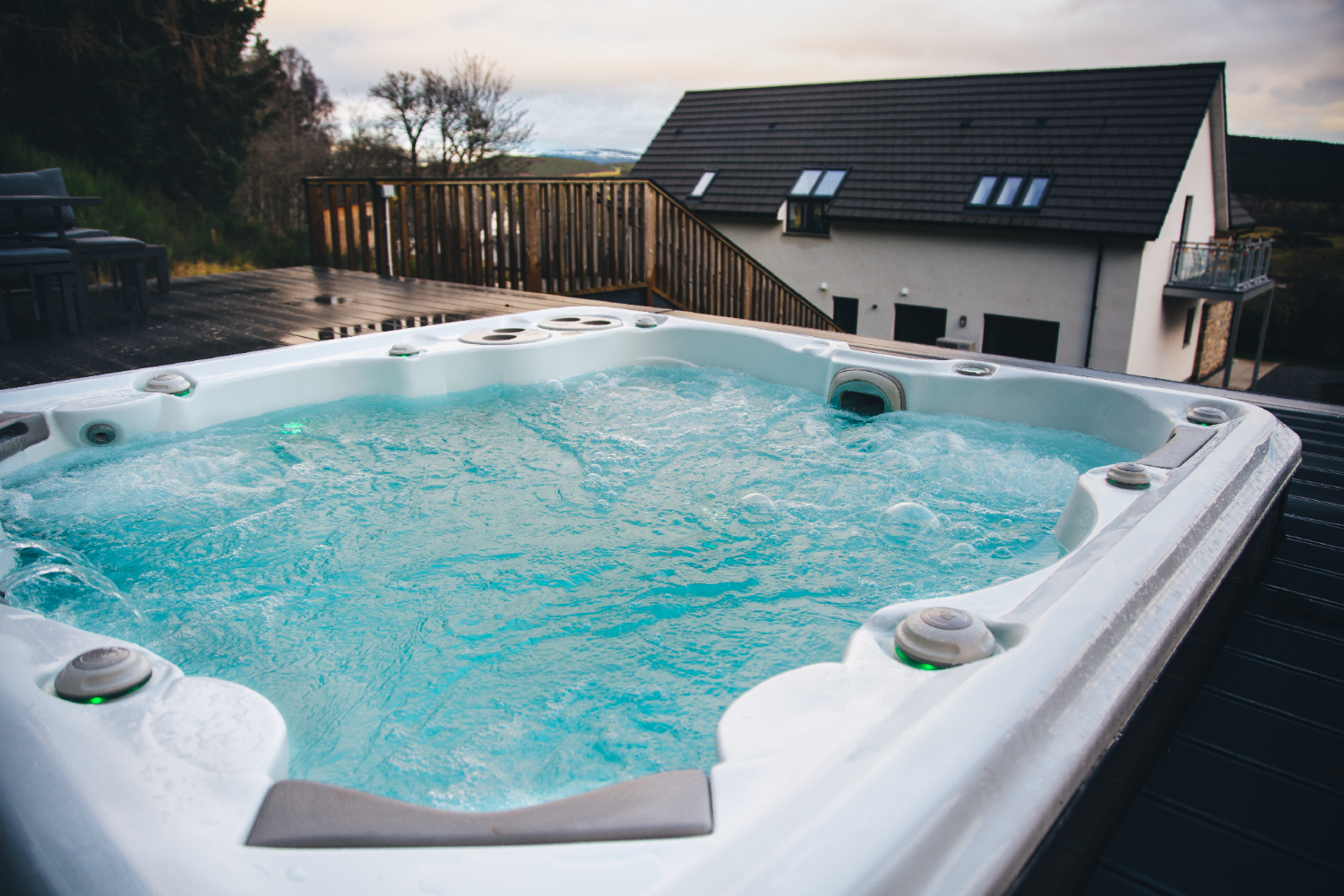 INVIGORATING, REJUVENATING, RELAXING
You will feel the benefits of hydrotherapy, warm soothing water, invigorating and pulsating jet streams and natural buoyancy within the first five minutes - it's that instant! The benefits of Hydropool's energy-efficient technology will follow fast.
You will enjoy peace and serenity, and you'll thoroughly relax, the moment you enter the water and when you pick up the post from the doormat.
You'll feel rejuvenated like never before and thanks to the Hydropool Wellness Programmes you'll be fit for what matters most - you, your family, your life.
Come and see for yourself! The Hydropool Midlands showroom is situated just off Junction 25 of the M1 for Nottingham, a short drive or tram ride from the city (the Toton Lane tram stop is adjacent to our site.
And, while you're here, ask me to show you the amazing Cabinmaster garden rooms and Arctic Cabins timber huts that can provide the perfect home for your new hot tub.