Hot Tub delivery
The delivery and installation is included when you purchase a hot tub from Hydropool Midlands, excluding crane hire.
This page includes some information on what to expect on your hot tub delivery and installation day!
Spa Dolly delivery
Your hot tub will most likely be delivered on a spa dolly, which is also used for installs! The spa dolly is a trailer which transports your hot tub to your property. On the spa dolly is the spa dolly cart. The spa dolly cart has pneumatic tires which allow the hot tub to be easily maneuvered once at your property and into its position in your garden!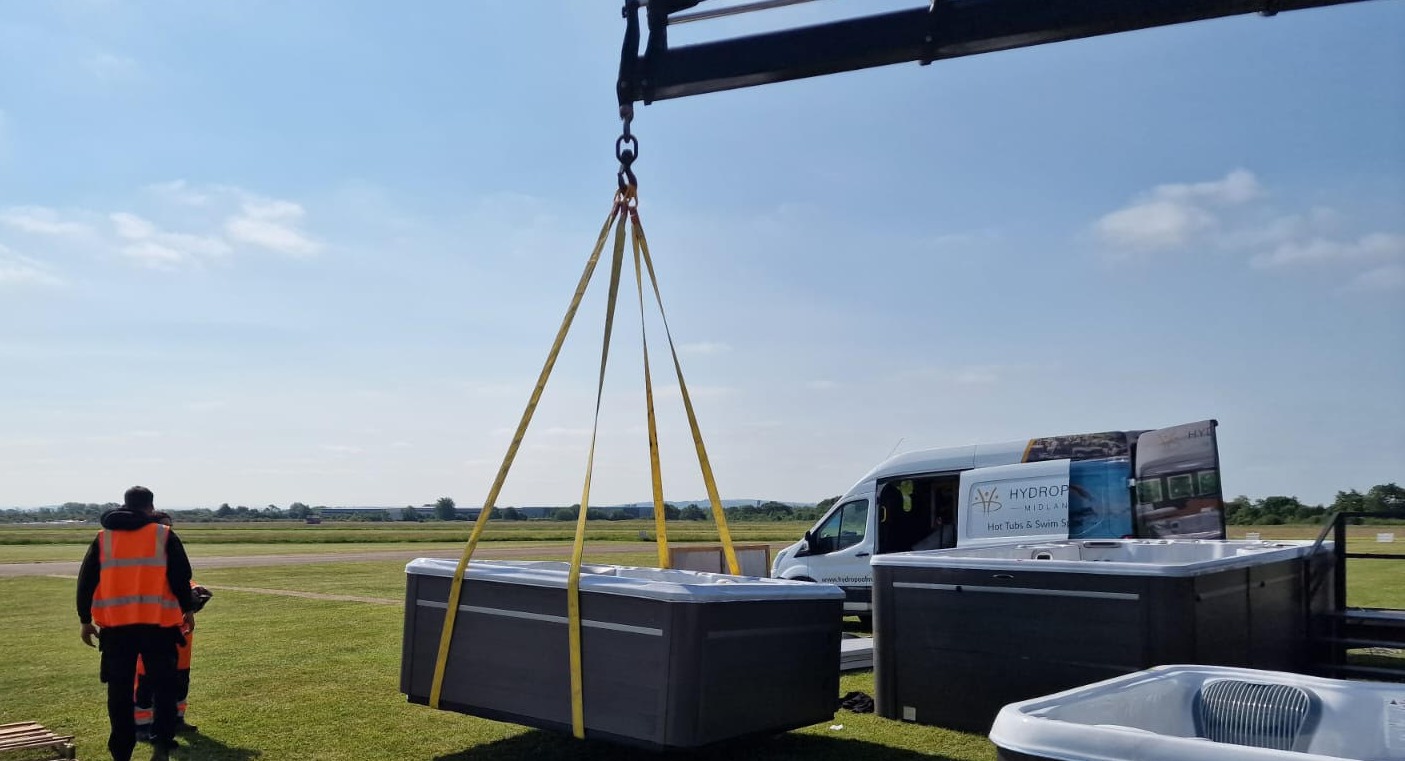 Hiab delivery
If your hot tub cannot be delivered using the spa dolly another option for delivery is on a hiab vehicle. The hiab vehicle has a 15m reach which is great for lifts over small heights like walls and fences and one story buildings. If you think your install may require a hiab ensure you let our team know so we can carry out a site survey and prepare for your install!
Crane Delivery
A final option which isn't included in your purchase price is a crane delivery. If there is no access options to get the hot tub into your property you may be requires to hire a crane. We can gather crane quotes for you and liaise with the crane company to ensure everything is prepared for your install but we cannot book it for you. There are many different sizes of crane so there will always be a way to get a hot tub into your property.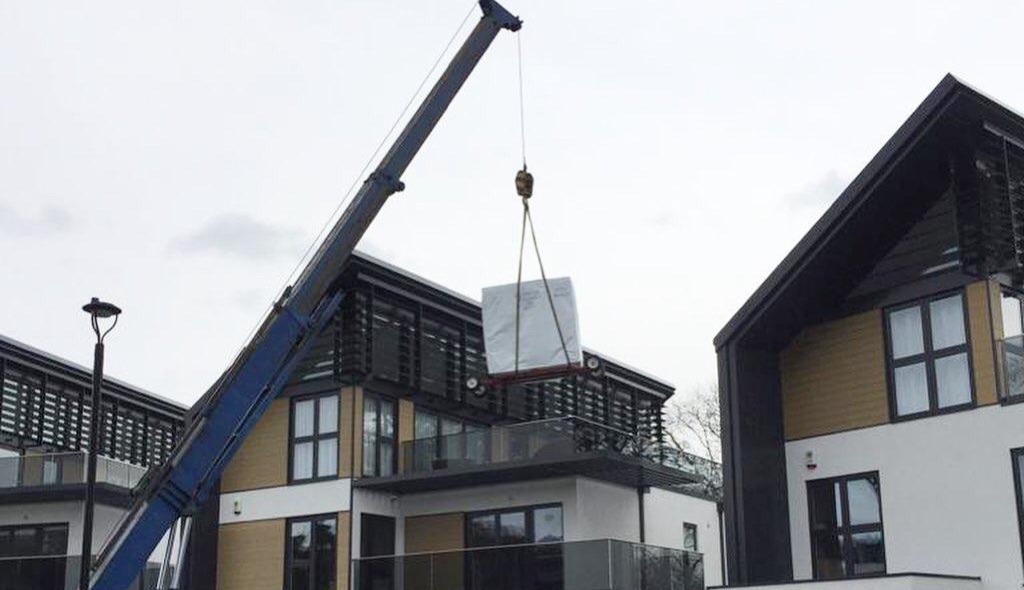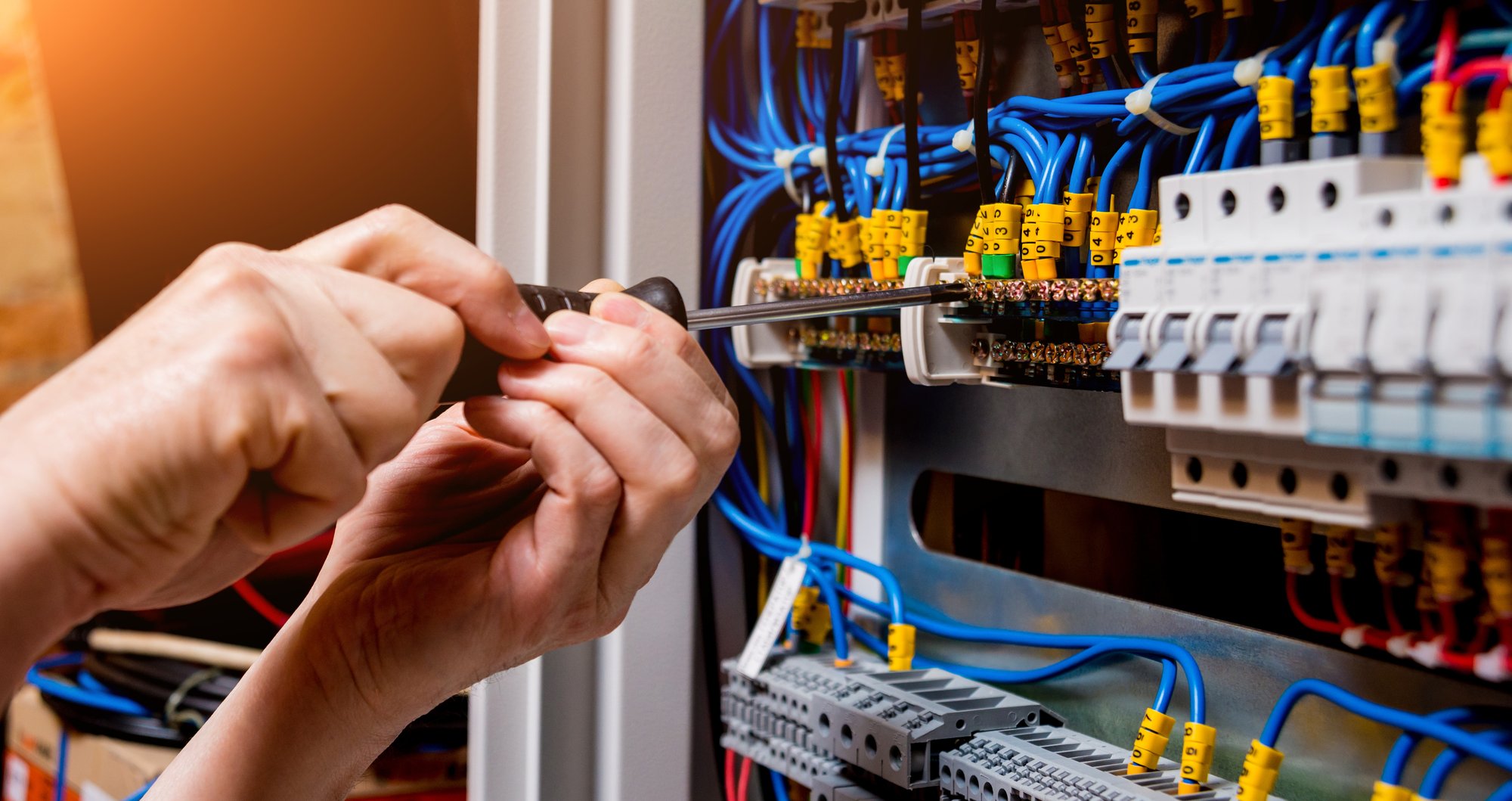 Electrics
Your electrics must be completed before we arrive at your property so we can commission your hot tub. Hydropool hot tubs require a 20amp - 32amp dedicated supply - upon purchase you will be informed what you require. For the electrics an electrician can use the spare-way on the existing home consumer unit, it will be necessary to fit a 32amp MCB to the RCD protected side of the board, from this unit a 3-core SWA armoured cable will be run to the spa, on route and at a position local to the spa an IP rated rotary isolator switch will be required to be installed, this will need to be a minimum of 2.0meters from the spa position, from this isolator switch the cable will need to continue onto the cable entry point of the spa where it will be hard wired into the spa mother board as part of our installation. Please leave a minimum of 3.0m of additional cable at the "cable entry point" into the spa to enable us to feed this through inside the spa and on into the motherboard.
Delivery times
Your delivery time is likely to depend on the model you have ordered. If it is a model we have in stock our delivery times are typically 1 - 2 weeks. However, if we are awaiting its arrival to our showsite then it may take longer! This will be discussed with you upon purchase so you are aware of when delivery will be arranged.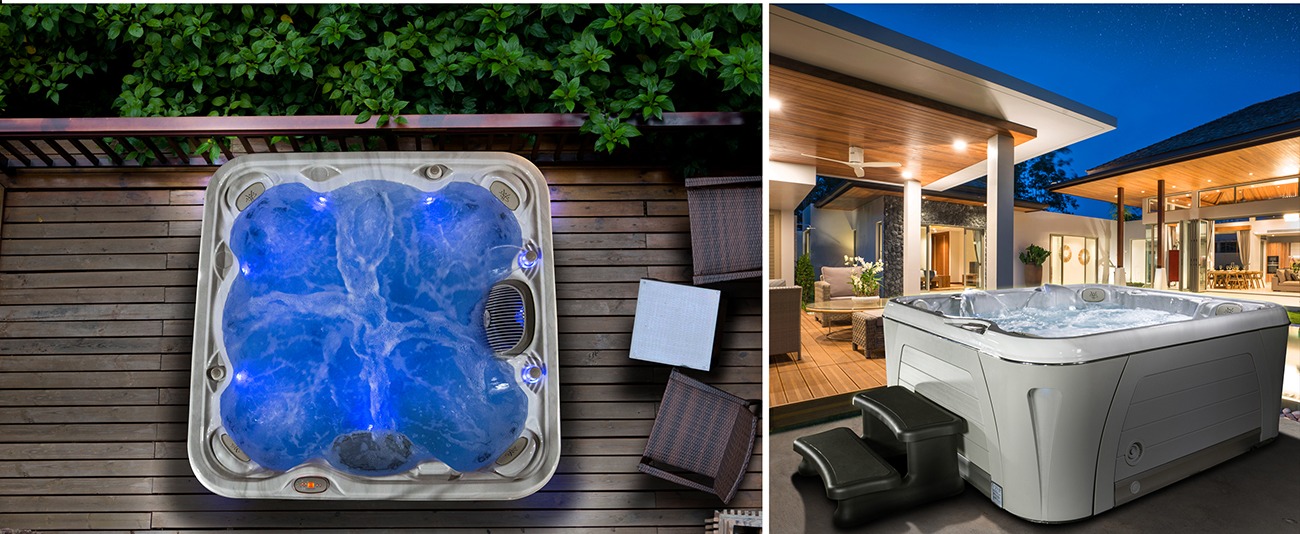 How much does delivery and installation cost?
Hot tub delivery and installation are included when you purchase a hot tub from Hydropool Midlands.
The only additional charge would be if you require a crane for your installation. We have crane companies we can recommend and get quotes for you but this is at your charge.
How long will my installation take?
Each installation is very individual but typically from when the hot tub is in position it takes our engineers 1 -2 hours to commission it and give you a hand over.
What preparation must I do for my hot tub delivery
We recommend your hot tub goes onto a solid base ideally concrete! However, they can go on paving slabs and decking as long as the joists are 8 inches apart.
You must have electric's for our engineers to connect the hot tub to. Most of our hot tubs needs a 32 amp dedicated supply - we will give you further electrical information upon purchase.
Can I sink my hot tub into the ground
Yes! It is completely up to you how and where you wish to have your hot tub in your garden. If you wish to sink it you must have your pit prepared before delivery day - we can give you more information on hot tub pits upon purchase.
Visit our large indoor hot tub showroom (newly renovated!) and find the perfect hot tub for you. We are hot tub & swim spa specialists, with the largest swim spa showroom in the Midlands which opened in January 2020. We design & build bespoke pool rooms with our sister company, Cabin Master. You can also buy hot tub chemicals here at our Nottingham hot tub showroom.

Please call to book your showroom visit- 0115 932 8888