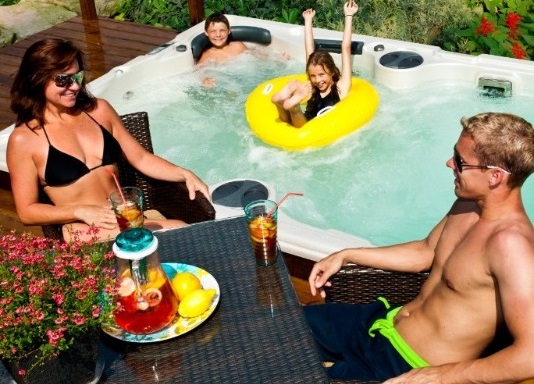 Here's 7 Reasons Why Should You Choose A Hydropool!

1) Self-Cleaning Hydropool System
Our Exclusive Self Cleaning System cleans 100% of the body of water every 15 minutes in a hot tub and every 40 minutes on our Hydropool Swim spas.
Using a range of technologies our customers have more time to enjoy their Hydropool hot tub or swim spa and less time on worrying about spa maintenance.
Our Patented Floor Vacuum will pick up any small debris which drops to the spa footwell.
A High Flow Water skimmer and skimmer basket cleans across the whole water surface.
Pressurised Micro-ban filtration with removable core filter.
Specifically placed Filtration Jets direct any floating debris towards the high flow surface skimmer.
Optional Hydroclear Water management system both kills and sanitisers by blending both UV and Ozone (removes 99% Contaminants, prevents calcium and biofilm buildup reducing your chemical input by 50%)
Automatic in-line chemical feeder (chlorine/Bromine) makes your water management much more simplified.
Learn more about Hydropool Self-Cleaning technology


2) Designed, Innovated & Made In Canada
Established in Mississauga, Canada in 1980, Hydropool is recognised as one of the best hot tub brands worldwide for excellence and innovation in the hot tub and swim spa industry.
Designed alongside professional athletes and physiotherapists to provide real hydrotherapy and beneficial massage.
Built in our dedicated Canadian factory to industry-leading standards.
Engineered to retain heat and withstand extreme arctic temperatures.
Number one brand of choice for professional sports teams such as The Toronto Maple Leafs and New York Rangers.
Hydropool hot tubs and swim spas are installed in over 60 countries worldwide.
Hydropool are committed to minimising and neutralising the carbon emissions through lean manufacturing processes.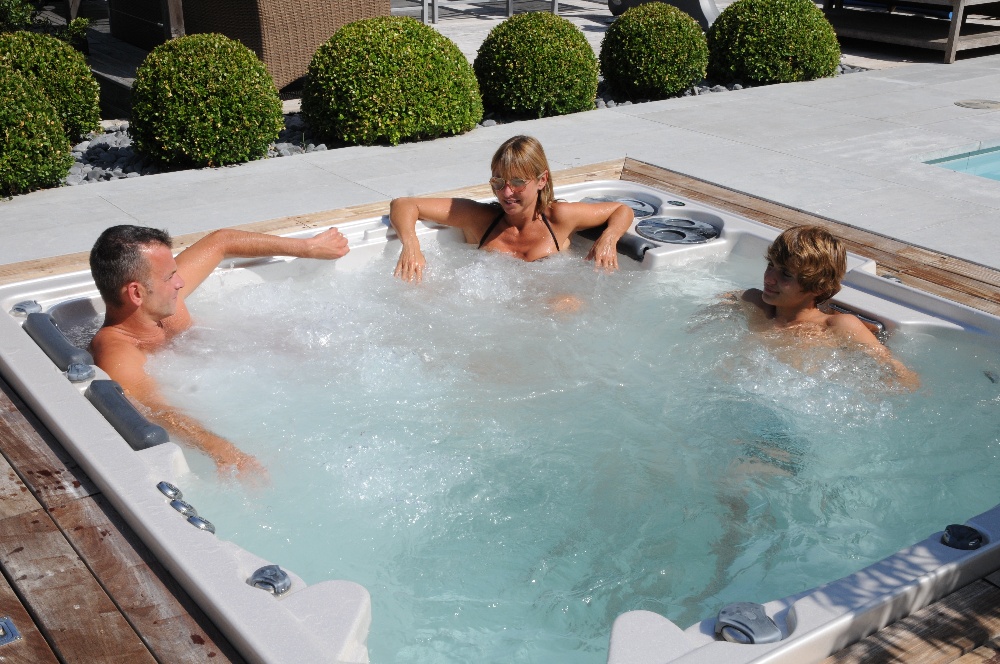 3) Maximum Efficiency Insulation
For minimal impact on your electricity bill, Hydropool hot tubs have been engineered for energy efficiency and locking heat in
Pipework is wrapped in heavy-duty plastic wrap, which supports the pipework and creates insulating air pockets
The inner shell and cabinet is insulated with triple-pane, silver-backed Thermal Shield blanket, similar to the material used by N.A.S.A in their space suits
Waste heat from the pumps and heater is captured and redirected back into the hot tub
Heavy-duty, lockable hard cover is 4″ thick in the middle and tapers to 3″ at the edges to allow rain run-off. Fold areas are made with insulated baffle for locking heat in
The cabinet has vents to open on hot summer days to let out excess heat (yes, they're that well-insulated!)



4) Advanced Pressurised Filtration
Water is pushed through the filter under pressure. This ensures the whole of the filter is used, unlike a gravity fed filter. It takes only 15 minutes to clean 100% of the water.
The two-stage filter features a Microban outer mesh with a fine inner core, which will filter down to 5 microns – the size of a white blood cell!


5) Jets & High Flow-Rate Pumps
Wellness Programs, at the touch of a button, are a standard feature on our Self-Cleaning Platinum models.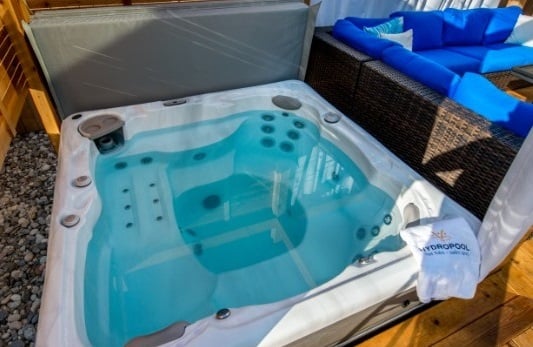 In hot tubs, pumps should be designed to be low horsepower with high flow rate. This means the pumps are properly rated for the jets, they pump a high volume of water and remain energy efficient.
In a Hydropool hot tub, the pumps and jets have been designed as one system. The number, style, and power of the jets is correct for the pumps.
Hydropool low amperage Evergreen pumps are engineered to produce high flow rates with low energy output.
Many other hot tub brands have an arbitrary number of jets and pumps to inflate their specification.
The maximum rating of any hot tub pump is 4 horsepower as it is impossible to run anything bigger on a home electrical panel.
American horsepower ratings are different to european ratings.
Water flow control is more important than horsepower ratings.
Oversized horsepower pumps raise your electric bill.
There is no set standard for rating horsepower in the hot tub industry.
Look for strong water jets with high gallon-per-minute rating and a lower horsepower rating.
The test is to physically feel the power of the water jets and compare it to the gallons per minute ratings and the horsepower ratings.
When researching hot tubs, you may come across "market rating" or an "uprating". These ratings only measure the horsepower during start-up, not continuous running.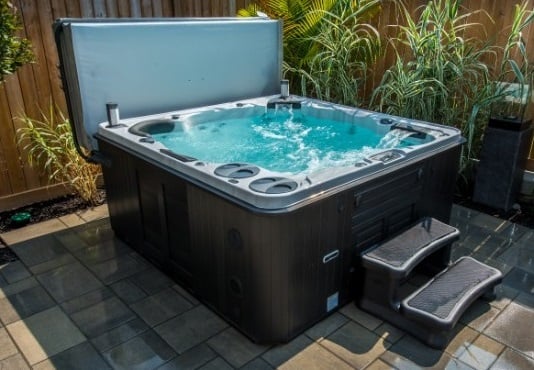 6) Choice
With the range of options Hydropool offer, you can practically build-your-own hot tub to suit your requirements.
Choose your model – size with seat and lounger configuration.
Choose your exterior cabinet colour
Choose your interior shell colour
Choose your package options – additional features such as:
– HydroFlex heated air massage therapy
– Cascading HydroFall pillow jets
– Northern Lights LED lighting
– DreamScents aromatherapy essential oils and in-feed release system.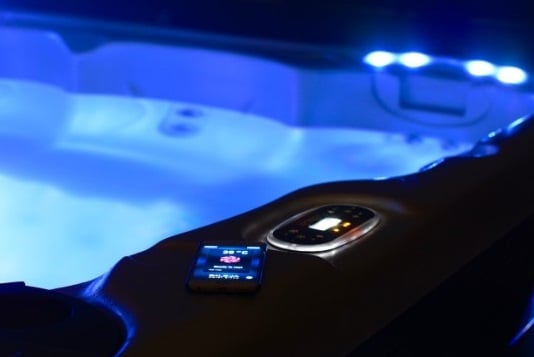 7) Easy Maintenance
Panels are attached magnetically for ease of access inside the cabinet. No screwdriver required.
Easy-drain system using shut off valve, built in drain pipe, and floor vacuum system – there's no need for an external sump pump to drain.
Our self-cleaning technologies work hard for you, meaning less frequent drain down compared with other hot tubs on the market.
Browse our models and find your perfect Hydropool hot tub
Download our brochure here - https://blog.hydropoolmidlands.co.uk/download-brochure